Pioneer Princess Wood Cook Stove
Thermostat Control Features
---
More even heat
Helps prevent overheating
Helps maintain fire bed overnight
Accessory Draft
The Pioneer Princess uses the efficient downdraft to burn. Our accessory draft allows you to temporarily introduce air below the grates making it easier to start on cold mornings.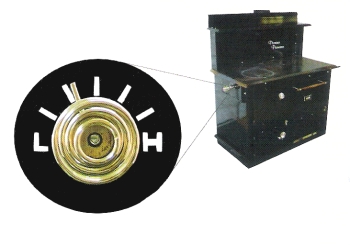 Pioneer Princess Cook Stove
Thermostat Control Features
---
---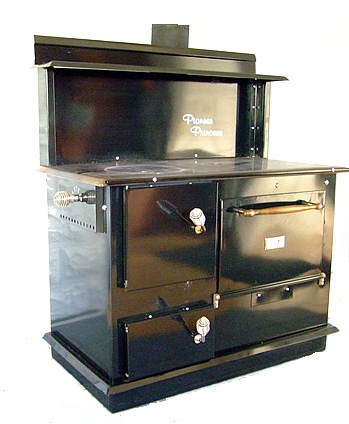 High Back and Shelf
A high back and sturdy shelf provide convenient storage for the items you like to have handy when cooking and baking.
Pioneer Princess
Front Load Door
Front Ash Door
Shaker Grates
The Pioneer Princess stove
is hand made by the Amish