FREIGHT SERVICE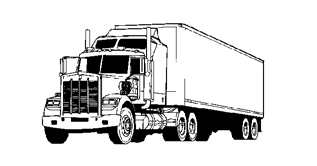 FREIGHT SERVICE1
Products that exceed a specified size and weight will need to be shipped by freight (semi truck).
This means that there must be reasonable access available to your property. Typically, these packages are delivered to your curb (or closer to your house if possible), and the driver will help unload the product.

For heavy products, you need to make arrangements for additional help.
The shipping company will contact you ahead of time to schedule delivery because you must be home at time of delivery.

Please Remember:
If you have any additional questions, please call our offices at 1-517-767-3606
Shipments
Stoves usually ship in 2-6 weeks.
Some stoves are custom built, (Made to order) they often take longer to ship.
During the heating season when demand is highest, orders may take longer as well.
"Ships -Within"(Processing) Time
"Processing Time" is the time needed to receive, process and ship your order. Delivery time varies on each individual item, to estimate the arrival of your package please consider the processing time and the method of shipment. Please note that because some of our items are "made to order", the processing time may also include the manufacturing time. As a general rule, Standard Ground Shipping takes between 5-7 business days to arrive after the item ships.
Heavy items will ship by Common Carrier Freight Service, Standard residential shipping
Standard residential shipping: includes, lift gate service and notify before delivery
Shipping fees include handling and packing fees as well as postage costs.
Handling fees are fixed, whereas transport fees vary according to total weight of the shipment. We advise you to group your items in one order.

Smaller and lighter items may ship by postal or package service.